23-Year Old Elena Rybakina Beats Ons Jabeur To Win Women's Championship At Wimbledon 2022
The win of 23-year-old Elena Rybakina Wimbledon women's singles championship in three sets by beating Ons Jabeur on Saturday made her the youngest champion in more than a decade. She made a comeback from a set down to win 3-6 6-2 6-2. Rybakina became the first player who represented Kazakhstan and won a Grand Slam title, according to the reports of ESPN. Elena Rybakina is now Grand Slam champion for the very first time. As the matter of fact is that her expression did not change. She dabbed her face with her wristband, shook her hand and briefly patted her racket, and applauded. She raised her hand and thanked the crowd at Centre Court. She had won 3-6, 6-2, 6-2. It all appeared to be so routinely. Rybakina's reaction was muted. She gives a little sigh and a hint of a smile. She further said that she is happy that it finished, and she never felt something like this before. Rybakina later conceded that she didn't expect to make it during the initial week of the Wimbledon fortnight.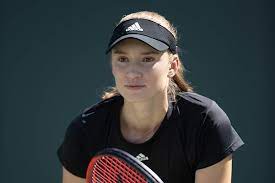 Rybakina was born in Moscow. She has been representing Kazakhstan since 2018. That country had been offering her funding to support her tennis career. This change in representing the country has been a topic of discussion during Wimbledon; all players who represent Russia or Belarus are barred from entering the tournament because of the war in Ukraine.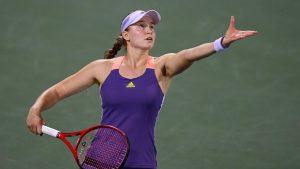 As reported by The Guardian, in the Ons Jabeur Wimbledon match she broke the serve and marched through her service games to take the first set in the match. However, later Jabeur's game got weakened with a number of unforced errors and she could not make a recovery move in the match. Rybakina used her big serve and powerful forehand to defeat the Jabeur's varied style, with a mix of spins and slices. This halted Tunisian's winning streak, which came up entirely on grass courts. Ons Jabeur's age is 27 and this young lady is inspiring many from her country. Later in an interview, Jabeur also said that she hopes to ignite the interest in sports from her home country. She wants to go bigger and inspires many more generations to come. She also said that Tunisia is connected to the Arab world and it is connected to the African continent. So she wants to see more players from her country, from the Middle East, from Africa.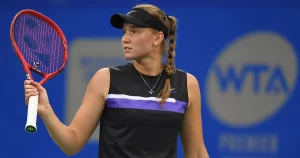 Ons Jabeur is a Tunisian professional tennis player. Ons Jabeur ranking is World No. 2 given by the Women's Tennis Association and achieved this on 27 June 2022. She is the current No. 1 Tunisian player, and the highest-ranked African and Arab tennis player according to ATP and WTA rankings history. Ons Jabeur net worth is estimated to be approximately $2.5 million, however, she earned $6 million in prize money since she started her career. She earns her lucrative money mainly through winning tennis tournaments and other sponsorship deals with Wilson and Lotto Sport Italia.
How Old is Elena Rybakina?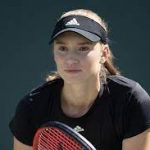 Elena Rybakina is 23 Years Old.
Who Is The Winner Of Wimbledon Women's Final 2022?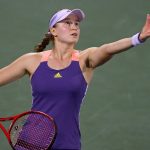 Elena Rybakina is a Winner of Of Wimbledon Women's Final 2022.
Who Is The Boyfriend Of Elena Rybakina?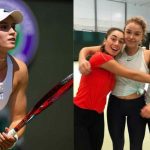 Elena Rybakina Is not dating anyone now.
Where Is Elena Rybakina From?
Elena Rybakina's birthplace is Moscow/Russia but she represents Kazakhstan. This is a topic of discussion in the Wimbledon that why Elena Rybakina is representing from Kazakhstan.