A Porn Star Maitland Ward Exposed Athletes Who DM Her For A Night
A BMW supporting Star Dropped Some News About Her Life as a Porn Star!
Boys Meet World supporting star Maitland Ward shared some news over an interview for the upcoming release of her new book 'How Porn liberated me from Hollywood'. Maitland Ward who soon gained her popularity as a beautiful redhead played the main lead best friend roommate and in later seasons became a fan favorite. After the series finale of the most popular sitcom of that time. Maitland seeks new opportunities in the entertainment world. She told in the interview that being called only a sitcom artist put barriers on her career as she doesn't want to be labeled just a sitcom star and wanted to expand her talent and XRated films were her way to explore those talents.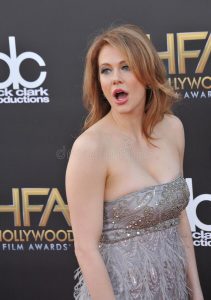 Maitland Ward Dropped Some Bombs On the Interview
For her publicity and promotion of the new book she has been going around having various interviews and during her chat with TOOFAB that she revealed some bomb news. She explained to the host that when she started opening up more about her career as a porn star and talking a lot about the experience she is going through on her Instagram page she got a huge response from her former fanbase and many audiences alike that her DMS were filled with weird questions and requests. Amongst these DMS there was this peculiar direct message that caught her attention and threw her off guard. She hinted in the interview that there was an actress, a very renowned one who asked Matilda for a hookup.
"I had an attraction to her when I saw it [the DM], so it was surprising. I was pleasantly surprised. Sometimes
it's like, 'Oh gosh, what is this, this is weird,' like athletes and stuff that are sliding into your DMs. It's weird when certain people slide into your DMs and you're like, 'What? What is going on here?'"
But sadly she just hinted that people do recognize the actress but didn't drop any name. All of this occurred when she first started her new career in porn and she was eager to meet with her husband's blessing she agreed to meet up. Now that is definitely some shocking news.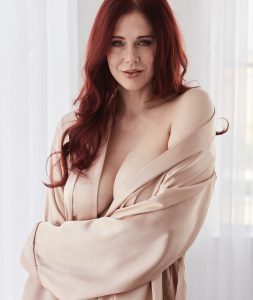 With her, I was excited because I did actually meet up with her and there's a whole story with that, so that was more of an organic kind of thing I guess. … It didn't end well, but still, that was different."
After her revelation about that said actress, the audience, as well as the host, were quite eager to know who was behind those DMS but Matilda only referred to her using the pseudonym 'KAT'. She even disclosed that this renowned actress did change her way of seeing her career and that it was a break from all the weird DMS she used to receive from guys.
"It's weird when athletes will come [slide in the DMs] and say, 'Hey, do you wanna hook up tonight?' And I'm like, 'No. Just because I'm in porn?' That's what I do for my work."