Movies Releasing In September 2022 On Netflix USA
As the year 2022 is nearly coming to an end in less than a few months, there are a few highly anticipated upcoming movies to watch on Netflix 2022 which are still yet to be released. And a few of them are set to be released in September.
From Netflix's another season of Fate: A Winx Saga to the first Love in the Villa, many new Netflix movies coming in September 2022. September is a month full of new movie releases that are intended to have fans and audiences eagerly awaiting. From the start to the end of the month, anticipated and awaited best new movies on Netflix 2022 are set to be released almost every week of the month, leaving an overflowing watchlist for the fans. The readers are welcome to take an early look at the Netflix 2022 Originals, which are set to release in September 2022. Below are the names of a few new shows and movies released exclusively by Netflix throughout the month to keep the viewers engaged.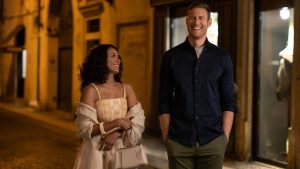 Love in the Villa, coming to Netflix on September 1st is a romantic comedy-based story. Ivy & Bean releasing on September 2nd is a new kid's movie based on the Annie Barrows book series. Cobra Kai returned in less time with its fifth season on September 9th. It is a Karate Kid spin-off series. Do Revenge, is a brand new comedy movie coming on September 16th. It is written and directed by Jennifer Kaytin Robinson and headlined by Maya Hawke, Sophie Turn, and Paris Berelc. Fate: A Winx Saga (Season 2) is returning on September 16th. Its first season premiered in January 2021.  Fate: A Winx Saga is Netflix's teen-based series on the Nickelodeon animated series about fairies. A Jazzman's Blues released on September 23rd is written, directed, and produced by Tyler Perry.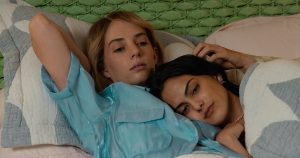 The movie is about following an investigation into an unsolved murder case. This is a story full of forbidden love, deceit, and a secret. Blonde is coming to Netflix on September 28th (but originally was scheduled for September 23rd).
This is one of the brand new Netflix movies. It is directed by Andrew Domini. The plot will give viewers a reimagined take on the life and career of Marilyn Monroe. The movie is based on the book by Joyce Carol Oates. Ana de Armas is portraying the lead role with Bobby Cannavale and Adrien Brody as co-stars. The movie is notably Netflix's first NC-17 movie release and is one of the most anticipated movies on Netflix.
---
---
Entergalactic is coming to Netflix at the end of the month, September 30th. This is created by Kid Kudi. This new series comes from two other series named MAD SOLAR and Khalabo Ink Society. The animated series story is about two young artists discovering the twists and turns and finding love in New York City.
Talking about the horror movies on Netflix 2022, from last month's roundup of best horror movies on Netflix, are The Mist, Insidious, and everyone's favorite bad-dream masterpiece, Wes Craven's A Nightmare on Elm Street. With a roundup budget of $200 million, The Gray Man is one of the most expensive films ever made on Netflix. The plot of the film shows in its A-list cast, global set pieces, and high-speed action sequences, making it the best action movie on Netflix 2022.
With the release of a brand new watchlist of films for September 2022, the month is shaping up to be exciting for moviegoers.
Which movies are releasing in September 2022 On Netflix?
Netflix Movies Releasing In September 2022: The Gray Man, Love in the Villa, Ivy & Bean, Do Revenge and many more exciting movies are releasing in September 2022 on Netflix.