Ryan Grantham is Given Life Sentenced for Shooting His Mother Dead
Ryan Grantham And His Mother
After fatally shooting his mother in March 2020, Ryan Grantham entered a plea of guilty to second-degree murder. Actor Ryan Grantham was given a life sentence by the court for the crime of killing his mother.
The Child Actor Shot his Mother Two Years Back
Ryan Grantham, who is best known for his acting on Riverdale and the Diary of a Wimpy Kid, accepted his crime of killing his mother, Barbara Waite, in the second degree in March 2020. On Wednesday the 24-year-old actor was given a life sentence at the British Columbia Supreme Court in Vancouver. According to the CBC reports in Canada, he will not be eligible for parole up to 14 years. Justice Kathleen Ker reportedly said that the shocking statements made by the victim's loved ones, including Grantham's sister, highlighted the incident's terrible consequences. She went on to say that the actor's "saving grace" was that he was sufficiently aware of his behavior and didn't go on the attack. Speaking about Grantham's mental health problems, Ker said that the actor had been struggling for weeks before the shooting and had been watching violent content on the dark web. According to Ker, he is receiving psychiatric care and seems to be getting better. According to CTV, Grantham is not surprised by the sentence, according to the child actor's attorney Chris Johnson.
Ryan Grantham allegedly intended to assassinate Canadian Prime Minister Justin Trudeau after the murder on March 31, 2020. According to CBC at the time, he packed his car with three firearms, ammunition, 12 Molotov bombs, camping gear, and a map indicating the location of Rideau Cottage, where Trudeau and his family resided. Grantham proceeded to the Vancouver police department to surrender himself rather than make it to Trudeau's home. According to two psychiatric assessments cited by the crown prosecutor, Michaela Donnelly, the actor had been going through an "intense phase of clinical despair" in the months before the crime.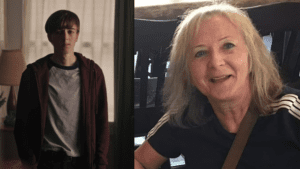 Ryan Grantham's Life Before the Murder
Ryan Grantham is a Canadian actor who was born in 1998 to his mother Barbara Waite and his father in Squamish, British Columbia in Canada. Currently, Ryan Grantham's age is 24 years. He started to practice acting as a child and enrolled in schools to brush up on his acting skills. For his early life education, he received his fundamental education at an elementary school. After that, he continued his higher studies at Simon Fraser University. There he received his graduate degree. Ryan started to work in the entertainment industry at the young age of just 9 years in 2007. He is best known for his role as Rodney James in Diary of a Wimpy Kid, a 2010 film. Added to this his acting as Jeffery Augustine in Riverdale wins much appreciation. Ryan made his debut in acting as a child actor in The Secret of the Nutcracker in 2007, where he played the role of Billy. Since then he worked and has been part of numerous TV shows and movies like Supernatural and Becoming Redwood. Before murder charges, he played his last role in 2019 as Jeffery Augustine in Riverdale. Grantham has shared the professional screen with many famous actresses and models during his acting career. However, according to the reports, Ryan is not in a relationship.
Ryan Grantham's Net Worth is Counted to be $200K- 400K USD Approximately.