Will there be 365 days 4 On Netflix? The Next 365 Days Review and Explained
Michele Morrone's Biography
| | |
| --- | --- |
| Name | Michele Morrone |
| Age | 31 |
| Michele Morrone's Wife | Rouba Saadeh (.2014 – 2018) |
| Net Worth | $1 Million – $ 5 Million |
Anna-Maria Sieklucka's Biography
| | |
| --- | --- |
| Name | Anna-Maria Sieklucka |
| Age | 30 |
| Anna-Maria Sieklucka's Boyfriend | Łukasz Witt-Michałowski |
| Net Worth | Over $700,000 |
Will there be another 365 Days 4 movie on Netflix?
Anything about 365 Days 4 has not been yet assured by Netflix. People might be wondering does 365 days have part 4? But after the suspicious ending to The Next 365 Days, there is a possibility of 365 Days 4 to return to screens as viewers can't rule out a return for Laura and Massimo.
The trilogy story was based on the books written by Blanka Lipińska and although the first movie was a convincing adaptation, the other sequence series is deviated from the various events as illustrated in the book to tell their own version of the central love story. This sequence of events continued in the third movie. The series pretty much told its own story as compared to the book on which it was loosely based. All the series of events led up to a finale. The finale was completely different to what happened in the book trilogy and was more of an ellipsis-like elaboration rather than a full stop. As a result of this, you can't leave out for the fourth season of 365 Days movie happening on Netflix. And especially if The Next 365 Days proves just as much of great success and hit with viewers as the first two movies were remaining on the streaming service. In this blog here's everything covered that you need to know about a potential 365 Days 4.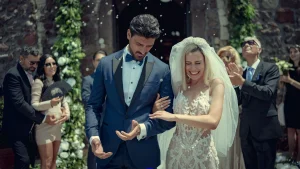 Is next 365 Days released? Potential Release Date of 365 Days 4 potential: When could 365 Days 4 come on Netflix?
As already mentioned above, 365 Days 4 has yet to be confirmed by Netflix. This time it seems that there is no official release date as of August 2022. The shooting of the second and third movies of 365 Days was done back to back, just one immediately after another. For this reason, they were released fairly much close to each other i.e. one around April 2022 and another in August 2022. But so far now there is no sign that confirms that a fourth movie has been filmed in secret, so this time viewers would be waiting longer than a few months.
There was a gap of two years between 365 Days and its sequel 365 Days: This Day. Hence, it seems that there is a more likely chance in the timeline if we are going to get a fourth movie. It means people could be waiting until 2024 to be reunited with Laura and Massimo if it even happens. Typically Netflix bases the success of any movie or TV show on its first 28 days of release. So we might not have to wait much longer this time to see if there is going to be another movie on the watchlist.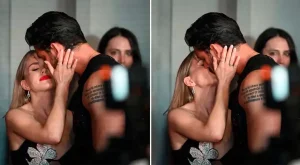 The cast of 365 Days 4: Who would be returning for 365 Days 4?
It wouldn't be expected to be a 365 Days movie without Anna-Maria Sieklucka and Michele Morrone as Laura and Massimo, respectively in lead roles. So if the fourth movie of 365 Days is going to happen in the future, then they will definitely be back. Simone Susanna's Nacho has successfully managed to become a third lead of the series so he will be returning in the series too, especially as he could be cast more in Laura's future, that depends on what decisions he makes more on that in a bit. Laura's BFF Olga, Magdalena Lamparska will also likely be back and as his role in the movie was limited in the third movie, so Otar Saralidze might return as Olga's fiancé and Massimo's right-hand man Domenico. Klara and Tomasz playing the role of Laura's parents could be seen making cameo appearances as they did the same in the third movie, which was portrayed by Ewa Kasprzyk and Dariusz Jakubowski, respectively.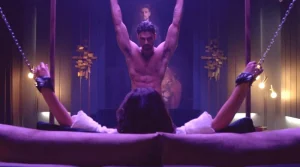 What could be the 365 Days 4 plot: How do the 365 Days 3 ending is set up?
If you have missed the movie and want a full rundown of the events of The Next 365 Days movies, then here we got you covered here with all the details of the plot. The blog will just concentrate on the final moments more so that you could anticipate that there is a possibility of a fourth movie. It is the joint thread of the story that will be continued. Since Nacho promises Laura that he will be waiting for her, she reconciles with Massimo on the beach. Laura probably looks for him to be mad as he is well aware of her beach bonk with Nacho, but he is actually really gentle towards her. He explained how he was shattered by the fact that she felt that she could not tell him about the loss of their baby. He brings up a quote from a book his father used to read for him as a child. It says, "If you are really in love with something, then just leave it free. If it returns to you, it's forever yours. And if it doesn't return, it was never meant to be for you." Laura looks at him and tell that he will also be a great father one day. The finale ends with Massimo asking "Are you back, baby girl?" But We don't get to see an answer as this will be the final line of the movie. So it can be anticipated that if a fourth movie happens, it'll have to pick up from this line at the end. As if now all we can really say is that if 365 Days 4 does come on Netflix, there will be a lot of sensual things in the movie.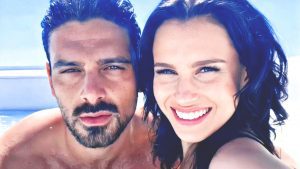 Trailer of 365 Days 4 movie: Has any footage of 365 Days 4 been dropped yet?
So it's no. As 365 Days 4 is not even confirmed by Netflix, even shooting hasn't started yet and therefore leakage of any footage will be quite away now. Also, the trailer of the third movie got only weeks before its release. To watch the entire trilogy and the compassion between Laura and Massimo, you can rewatch it right now on Netflix. The Next 365 Days is there on Netflix to watch now.