Shark Tank Season 14 Release Date is 23 September Stream On Hulu, Fubo Tv and Youtube Premiere
A decade-plus on an aired show that is favorable to all. The show that joins people, consumers, businesses, and investors together is back with amazing pitches, hard-core panelists, and a whole lot of drama among the entrepreneurs and the investors. Yup the famous Shark Tank Season 14 loved by all is back. Shark Tank USA is airing on 23rd September on ABC with its 14th season but this time it is coming back with some exciting twists. Shark Tank 14 premiered on the ABC fall lineup that includes Grey's Anatomy, Station 19, Abbott Elementary, The Rookie, The Rookie: Feds, Bachelor in Paradise, and Celebrity Jeopardy. Although the slot timing will be the same, for the first time Shark Tank US season 14 will have a live episode. The premier episode will be hosted live on different channels but you can catch it live on Hulu.
ABC Network also confirmed the show panelists who will be there as investors and will invest in the most desired pitches. The hosts or the panelist of the show are referred to as 'Sharks' in the show and they are as follows.
Barbara Corcoran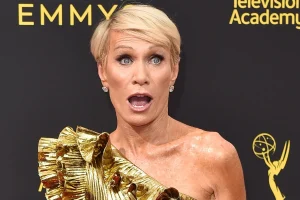 The first host of Shark Tank US 14, Barbara founded 'The Corcoran Group, a real estate brokerage in New York City which she sold to NT for $66 million in 2001. Corcoran is a columnist for More, The Daily Review, and Redbook writes a weekly column in the New York Daily News and has written several books.
Mark Cuban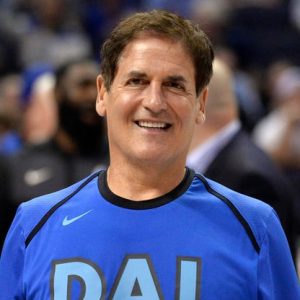 Mark Cuban the second host of Shark Tank US 14, is an American billionaire entrepreneur, television personality, and media proprietor whose net worth is an estimated $4.7 billion, according to Forbes, and ranked No. 177 on the 2020 Forbes 400 list. He is the owner of the Dallas Mavericks professional basketball team of the National Basketball Association (NBA) and the co-owner of 2929 Entertainment.
Lori Greiner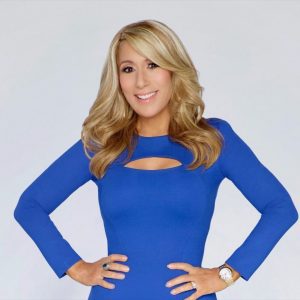 Lori Greiner is an American television personality, inventor, and entrepreneur. Lori Greiner has been known as the "Queen of QVC" since the 2000 premiere of her show, Clever & Unique Creations. Greiner is the president and founder of For Your Ease Only, Inc. He is our third panelist for Shark Tank US 14.
Robert Herjavec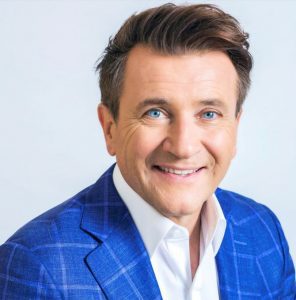 A Croatian-Canadian businessman, investor, and television personality. In 2000, Robert Herjavec founded BRAK Systems; an internet security software that he sold to AT&T Canada for $30.2 million. The Herjavec Group, which is the largest software house in Canada and generates over $200million in annual revenue, was founded by him. He is going to be the fourth host of Shark Tank US 14.
---
---
Daymond John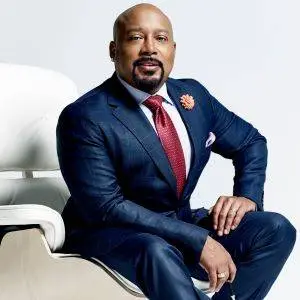 Daymond John started his footwear and apparel company called FUBU (For Us, By Us) in his mother's house in Hollis, Queens. John saw that many apparels that covered a wide demographic market were being sold at an overpriced rate so with the help of his mother he hand-sewed the apparel himself and started selling them at a much cheaper rate and broke the market. FUBU got recognized everywhere and John landed his first order of $30,000 to participate in Macy's at the Las Vegas fashion week show. FUBU is featured at the Smithsonian National Museum of African-American History and Culture and earned over $6 billion in global sales. Daymond will be joining the rest as our fifth panelist for this season.
Kevin O Leary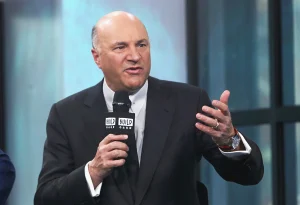 Kevin O' Leary, nicknamed Mr.Wonderful, is the founder of Softkey Software Products, a technology company that designs software that targets family education and entertainment. He is a Canadian businessman, entrepreneur, author, political candidate, and television presenter and has appeared in many Canadian shows and business programs such as 'Squeeze Play 'or 'Lang and O'Leary Exchange and will be our last panelist for the season.
Along with these 6 panelists, the show is also famous for inviting guest stars who also share the platform with these 6 hosts and listen to the entrepreneur and invest in the most demanding pitch. In the following season, ABC invited many celebrities such as Bethenny Frankel, Alex Rodriguez, Ashton Kutcher, and Richard Branson. The guest stars for this upcoming season have still not been disclosed by the channel. Don't forget to watch the live premiere of Shark Tank US season 14 on Hulu and ABC on 23 September 2022.
When will Shark Tank Season 14 will start?
Shark Tank Season 14 will start on 23rd September 2022.
What is the release date of Shark Tank Season 14?
23rd September 2023 is the release date of Shark Tank Season 14.
On Which platform we can watch Shark Tank Season 14?
Shark Tank Season 14 will stream on Hulu, Fubo Tv and Youtube Premiere.