Are Restaurant Line Cooks Becoming Sex Symbols? Because Of FX Show "The Bear"
'The Bear' Actor Jeremy Allen White Biography
| | |
| --- | --- |
| Name | Allen White Biography |
| Age | 31 Years |
| Allen White Biography's Wife | Addison Timlin |
| Net Worth | $10 Million |
| Occupation | Actor |
Restaurant Cooks As A Sex Symbol
These guys who stand aside, no less than a male model are now being considered the hottest guys in the town. Line cooks are the new American sex symbol. This is due to the immense popularity of the FX show "The Bear".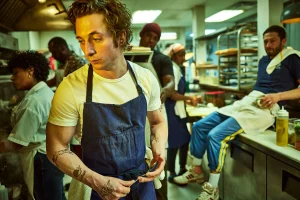 This summer women are finding these bad boys of the kitchen quite attractive. In an interview with Inside Edition, a man named Daniel Gonzalez, who is a line cook at EPLP in Los Angeles, said that they are finding that women are having some sort of attraction towards them. Women are actually understanding their position in the kitchen. They got to see the cool side of the work. According to him, date nights with these guys can start with something lighter is always the key. Following this could be some main courses and have multiple things to talk about, so it can be a great conversation. In another conversation with a man, Christopher Carrillo, who is also a line cook and feels that everybody likes hard-working men and women. Women at the restaurant are so eager to date these guys that they are making the first move. In restaurants these chic boys got to see some women being passed around them, some good-looking women coming their way.
FX show "The Bear"
The American drama television series, The Bear is responsible to consider the Line Cooks Sex Symbols. The series was created by Christopher Storer. On June 23 this year the show premiered its first episode on FX on Hulu. The cast of the show includes names like Jeremy Allen White, Ebon Moss-Bachrach, Ayo Edebiri, Lionel Boyce, Liza Colón-Zayas, and a few others. Seeing its popularity, the series received critical acclaim. It was renewed for a second season on July 14, 2022. The television series is all about a young chef from the fine dining world who comes home situated in Chicago to run his family sandwich shop after he goes through a heartbreaking death in his family. It brings a new world to him which is different from what he's used to earlier. This hot and broken chef named Carmy (Jeremy Allen White) learns to balance the hard realities of small business ownership, his rebellious and uncooperative kitchen staff, and his strained relationships, all these happening while he was overcoming the impact of his brother's suicide. As Carmy works hard to transform both the shop and himself, he has to work along with a messy kitchen crew that ultimately reveals itself in his chosen family.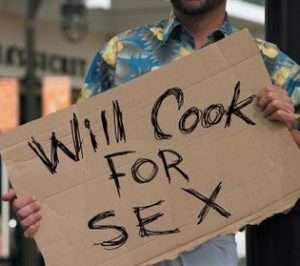 For those who might be wondering what line cooks do, here is their answer.
One of the first steps into the restaurant industry is working as a line cook in a restaurant. As the line cooks, it serves as the backbone of the operation. Restaurants hire all types of line cooks who are trained at the preparation, cooking, and plating of food for their customers. A well-trained line cook is a versatile, professional, and highly skilled person who executes a wide range of duties with a high level of consistency in restaurants. Typically the line cook works under a head cook or chef, who handles the menu. They sometimes coordinate with other cooks and kitchen staff to prepare the meals in a timely manner.
So ladies if you date these guys, expect the first date begins with a home-cooked mouthwatering meal. So it's definitely the summer of the line cook.
"The Bear" Is streaming on which platform?
"Fox Show The Bear" is streaming on "HULU".