Naked And Afraid Contestant Melanie Rauscher Found Dead
Melanie Rauscher, a contestant on Discovery Naked and Afraid was found dead in an apartment. Her body was found in Prescott Arizona on July 17, according to the ongoing investigation it has been found that Rauscher was dog-sitting for a family while they were away for a vacation. When the family returned home, they found Melanie Rauscher Naked and Afraid, dead in their guest room as per the reports. The police stated that nothing unusual have been found on the scene of the investigation or in the house like drugs, suspicious behavior, or a suicide note, even the dog was in perfectly good health.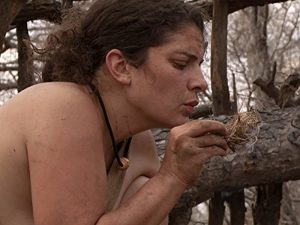 Melanie Rauscher, daughter of Daniel Rauscher and Catherine Rauscher, she and her three sisters namely Alexis, Jeannette, and Rebecca were raised and born in Philadelphia. She was an adventurer who loved outdoor camping and hiking trails. She loved everything floral and fauna. As a die-hard fan of the Eagles, she had a huge interest in athletic sports and has even taken parts in leagues locally. The people are saddened by the loss of this young soul, she had great wit and was a comedian who loved to laugh and always be in joy, her close ones say that her laugh would always echo in the hearts of her loved ones.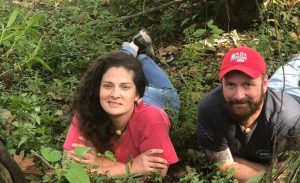 While being an actor and a comedian Rausher was also a part of the United State Navy, she was a part of the U.S.S  Theodore Roosevelt CVN- 17 while the ongoing Iraq War. During her recent times, she was deployed to the Prescott VA medical center.
Melanie Rauscher first appeared in the seventh season of Naked and Afraid, she was also a contestant in its spinoff series as well. Her co-star and also her best friend Jeremy McCaa left a heartfelt note on her death while sharing many photos of them together. Melanie and Jeremy McCaa together in many ways for Jeremy, Melanie was his swamp wife, his best friend, a strong woman, and an all-around fantastic human being who will be missed forever. Jeremy and Melanie appeared together as contestants on Naked and Afraid and immediately clicked, he loved her a lot and described her as a human being who would put other needs before her.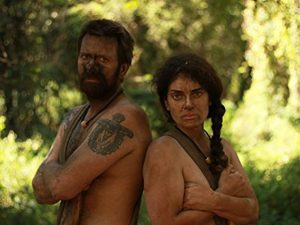 They are so close that many that whether Jeremy McCaa and Melanie Rauscher are married?. Well, sadly they are not. Jeremy has told everyone that to him Melanie was like a sister who he never had. He missed her a lot and spoke his sentiment by stating that her presence is so natural that he has no words to explain it. He talked a lot about the relationship that they established in the show which eventually turned into a beautiful friendship full of love and amazing chemistry. Her laugh used to bring joy to his life and even though they are not related by blood they were pretty close as a family.