Vince McMahon, Declared A Retirement From The CEO Of WWE Due To Sex Scandal Charges
Vince McMahon, the most important person in the WWE, called the media on Friday and announced his retirement. Vince McMahon's retirement from the World Wrestling Entertainment chairman and CEO is due to some cases which came forward by Wall Street. Furthermore, Vince also announced that his daughter who was acting as an interim CEO, and WWE president Nick Khan of them will now be Co- CEOs. Stephanie McMahon will also be chairman as per the statement released by Vince.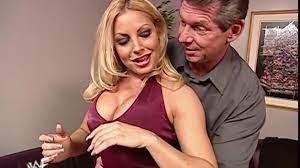 It's not the first time he has stepped down from his role as chairman when a Wall Street Journal report revealed a WWE board investigation into a secret  $ 3 million settlement given to McMahon to a former WWE paralegal. Although Vince was still in position after the report, WWE media claimed that he's stepping down was only a media stunt.
Vince McMahon, WWE CEO, has also been into one more scandal. Wall Street Journal came with another report that opened speculation about Vince McMahon's sex scandal. According to the claim about $ 12 million was given to four former WWE employees or contractors to silence the allegations of sexual misconduct against Vince. The reports also suggested that from those $12 million $7 million was also given to a former WWE woman who was also a wrestler, she came forward in the ongoing Vince McMahon sex scandal investigation that Vince coerced her into having oral sex, demoted her and then didn't renew her contract in 2005 after she refused to have any other sexual relationship with him.
Vince McMahon's retirement has caused a major shift in the multimedia of WWE where he was a celebrity and an important member who took WWE to its original platform that is now with millions of views and fans over one show. He took the WWE legacy from his father in the 1980s and then worked his way into advertising and made it into a billion-dollar brand with a worldwide reach.
McMahon will leave a legacy, one that is rifed with scandals, there is another charge against him that he provided his wrestlers with steroids levied against him by the United States government in 1994. A jury found McMahon not guilty.
Late in the 1990s, McMahon, who also worked in front of the camera as a play-by-play announcer for years, became a key on-screen character during one of the hottest time periods for WWE. His evil boss character, Mr. McMahon, going up against blue-collar anti-hero "Stone Cold" Steve Austin, is one of the most memorable storylines in WWE history. The feud helped WWE overtake WCW, the rival promotion that WWE later purchased.