NBA summer league 2022: Paolo Banchero the rookie who've shined in Las Vegas
Paolo Napoleon James Banchero is an American professional basketball player. He played for the Orlando Magic of the National Basketball Association in America. He was born on November 12, 2002. Paolo Banchero's parents are Mario Banchero, his father and Rhonda Smith-Banchero, his mother. Paolo holds American- Italian nationality.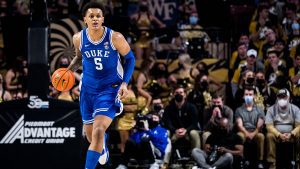 Paolo Banchero had played basketball in college for the Duke Blue Devils. After his freshman season, Paolo Banchero Duke was declared for the 2022 NBA draft, and he was selected with the first overall pick by the Orlando Magic. In 2022, he was given the name ACC Rookie of the Year. According to a few reports, he was ranked as the No. 2 player in the country in 2021 during high school graduating class, behind Chet Holmgren, who grabs the first rank. Paolo Banchero's stats in basketball has made him earn scholarship offers from schools including Alabama, Baylor, Gonzaga, Kentucky, Memphis, Michigan, North Carolina, Southern California, and Tennessee, among others.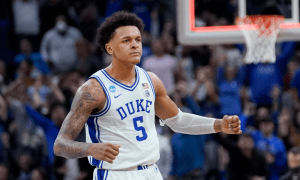 As a junior at O'Dea High School Banchero averaged 22.6 points, 11.0 rebounds, 3.7 assists, and 1.6 blocks per game, which made him win the Washington Boys Basketball Gatorade Player of the Year honor. In 2021, Duke Paolo Banchero was named McDonald's All-American. In the same year, he won the title of Jordan Brand Classic. In his high school days, Banchero won the title of the Gatorade Player of the Year. He holds the title of the MaxPreps National Junior of the Year. His net worth is counted to be approximately $1 million.
In June 2018, Paolo and his friends went to the Chris Brown concert at White River Amphitheatre in Auburn. As soon as they were getting ready to head toward home, the teens reported that
King County Sheriff's deputies suddenly targeted their car. It was due to mistaken identity. According to the report of the incident, the deputy wrote that the car was likely to be stolen, but it was not true. The deputy initiated a felony stop immediately and approached the car with his gun drawn in his hands and pointed right toward the kids. Paolo's mother had before warned and coached her son on what to do if police pulled him over. It's "the talk" that saved Paolo that day.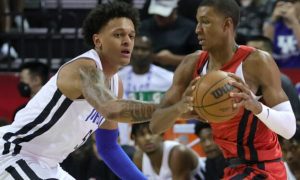 Paolo Banchero's disease of heavy sweating is a matter of concern and with few analysis tests it was measured that he can lose up to seven pounds of sweat in every game as a result. It was
also reported that Banchero had to take a sweat test and drink a special fluid called "BOA Oxygenated Fluid" to decrease cramps and cope with sweat loss.
On Thursday night, a match of the NBA 2023 Summer League kicked off between Orlando's Paolo Banchero and Houston's Jabari Smith Jr. The win was decided 91-77 in the first meet between two NBA's highly anticipated players, with Banchero scoring 17 points, 4 rebounds, and 6 assists.
FAQ's:
Where is Paolo Banchero from?
Paolo Banchero hails from Seattle, Washington, United States.
Who is Paolo Banchero dad?
Mario Banchero is Paolo's dad. He is an Italian and a former college football player in Washington.
What is Paolo Banchero Net Worth?
Paolo Banchero's Net Worth is $1 Million.