Pregnant Woman In Texas Fights Ticket For Hov Lane
For breaking HOV lane Texas rules, a pregnant woman in  Texas was ticketed for driving her car in a high-occupancy vehicle (HOV) lane in Dallas. She fought for the citation and claimed that her unborn baby should be counted as a second person in the car. A high-occupancy vehicle lane (HOV) is a restricted and confined traffic lane that is mainly reserved for the use of vehicles exclusively with a driver and one or more passengers inside vehicles such as carpools, vanpools, and transit buses, etc. These limitations may be applicable during peak travel hours or may be imposed at all times. According to HOV lanes, Arizona rules during the days when HOV rules are imposed there should be two people inside the vehicle. But as there is no age limit for two people traveling inside the vehicle, a real baby can be counted as a passenger. These HOV rules are enforced from Monday to Friday, from 6 a.m. to 9 a.m. in the morning and 3 p.m. to 7 p.m. in the evening.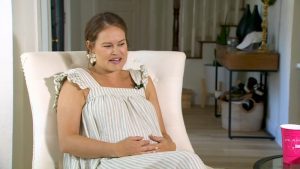 On the 29th June, she was driving on the U.S. Highway 75 South and thereafter headed towards the Interstate 635 West interchange. But she had to slam the brakes and stop the car because not following HOV lane Dallas rules.
In interviews, the pregnant woman said that she was driving to pick up her son. She couldn't be late at all, so she took the HOV [high-occupancy vehicle] lane for driving and reached early. As soon as she exited the HOV, there was a checking point at the end of the exit of the lane. And there she had to stop her car as she was pulled over by police. An officer peeked in the car and asked her if there was anybody else in the car. The women nodded. On being asked about the second person by the police, the woman pointed toward her stomach and said that her baby girl is right here and she is a person. The police said that there should be two people outside of the body. One officer told the lady that according to the HOV rule pregnant women are counted as single passengers but their unborn babies are not subjected to be counted. There should be two persons outside of the body. Citing this, police  gave her an HOV lane ticket of $215 for causing inconvenience.
The woman who questioned this law said that according to the new law, this unborn baby is a life. This particular hault took place where the HOV lane finishes at U.S. 75 South near Midpark Road. The sheriff's department of the U.S. ensures HOV enforcement on U.S. 75 under contract with the Texas Department of Transportation. Technically there is no checkpoint only vehicles where officers can visually see that only one passenger is travelling are stopped. This operation was led by a Dallas County Sheriff's Department's
 FAQ:
What Is Hov Lane?
A high-occupancy vehicle lane is a restricted traffic lane reserved for the exclusive use of vehicles with a driver and one or more passengers, including carpools, vanpools, and transit buses