Watch A Video Which Kevin Federline Quickly Deleted Where Britney Spears Arguing With Her Two Sons
Britney Spears's ex-husband, Kevin Federline, posted and quickly removed footage on social media showing the singer arguing with her two sons. Kevin Federline, who obtained full custody of the two kids in 2008 following the divorce in 2007, told the Daily Mail last week that their two kids, Sean Preston, 16, and Jayden, 15, "had decided they are not seeing her right now."
Britney Spears and her new husband, Sam Asghari, have responded on Instagram, stating her relationship with her children should be kept private. Spears wrote in a now-deleted post that it was "hateful" that her sons didn't interact with her when they came to visit her when she was under conservatorship, adding that they would head directly to their rooms. The "Toxic" singer claimed that her children told her that they didn't want to see her as often this summer and that she hadn't seen them since. She went on to say that this was a "rather cruel decision."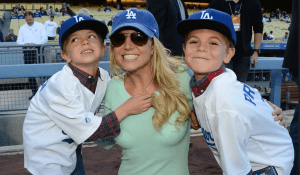 Kevin Federline responded by posting three videos on Instagram that he claimed were taken by his sons. Before they were removed from the platform, the videos appeared to show Spears yelling with her sons.
"I can not sit back and let my sons be accused in this way after what they've been through, "Kevin Federline captioned the original Instagram post. "As much as it hurts us, we decided as a family to post these videos the boys took when they were 11 and 12. This isn't even the worst of it. The lies have to stop. I hope our kids grow up to be better than this. #NeverFearTruth."
Kevin Federline earlier stated that Sean Preston and Jayden were separating from the singer due to the half-naked images she'd uploaded on social media. Spears wrote in a now-deleted Instagram post on Wednesday that while she was under conservatorship, she avoided being "argumentative" with her sons for fear of being sent away again.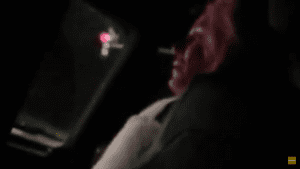 "Yeah, I know that teenagers are just hard to deal with at that age… But come on, there's being rude, then there's being HATEFUL… they would visit me, walk in the door, go straight to their room, and lock the door !!!", the singer wrote. "The MONITOR would tell me that he just likes to be in his room… I'm like: Why come visit me if they don't even visit me!?" The singer added. "But I never said that because I have to be kind. Remember… if I speak up as a woman or say something argumentative like I did with a dance move, saying no to it, I get sent to that place for 4 months."
---
---

Britney Spears even said that the kids' father initially told her that he wouldn't let their children cease visiting her. The pop star added: "It breaks my heart because it seems to be that these days, cruelty does in fact win, although it's not about winning or losing! But I can't process how I dedicated 20 years of my life to those kids… everything was about them! For them to knock the breath out of me."
Britney Spears and Kevin Federline's representatives did not have any comments on this matter.
How Many Husbands Does Britney Spears Had?
Britney Spears's current Husband is Sam Asghari, Her first husband was Jason Allen Alexander, and her second was Kevin Federline. So the number is three.
Who is Britney Spears Current Husband?
Sam Asghari is Britney Spears's current husband.